Plan The Perfect Vacation For Your Travel Style
When you're traveling to exotic destinations where the possible itineraries are longer than the days you're vacationing, you can't be bogged down with a big suitcase and too many outfit options. Vacation-worthy pieces must be versatile so you can do more, and pack less.
From Baja to Tulum, we traveled all over Mexico for our Spring 2018 photoshoot and brought with us only the essentials, from dresses sporting UPF sun protection fabric to our Aqualuxe tropical print bikini.
Everybody has a unique travel style, so here are a few destination suggestions depending on what's in your bag: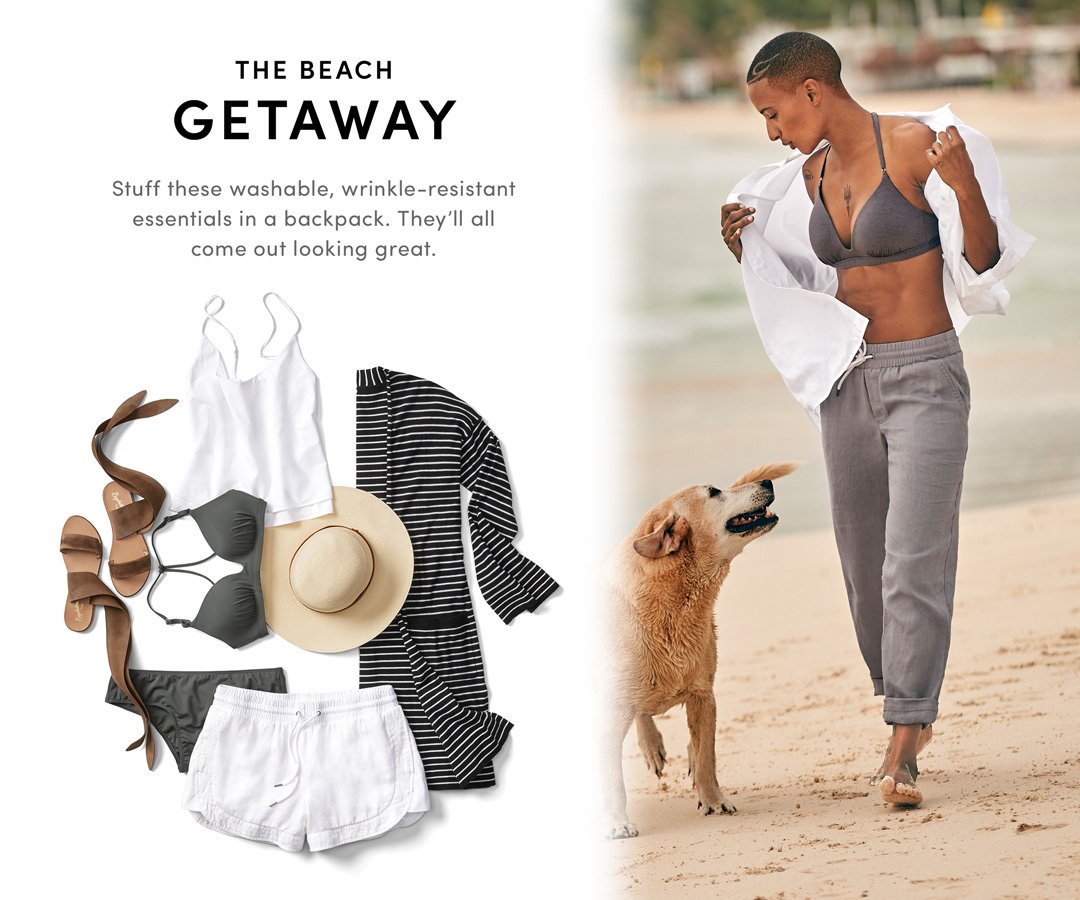 When you're headed to white sand and rolling turquoise waves, essentials start with a cute, comfortable suit; then it's all about washable, wrinkle-resistant lounge wear and coverups.
If a day frolicking in warm waters sounds like perfection, check out:
Playa Paraíso, Tulum, Mexico: You'll find this popular beach just north of the Tulum ruins, where visitors stake out their spots with beach chairs before heading into the water for snorkeling and scuba diving.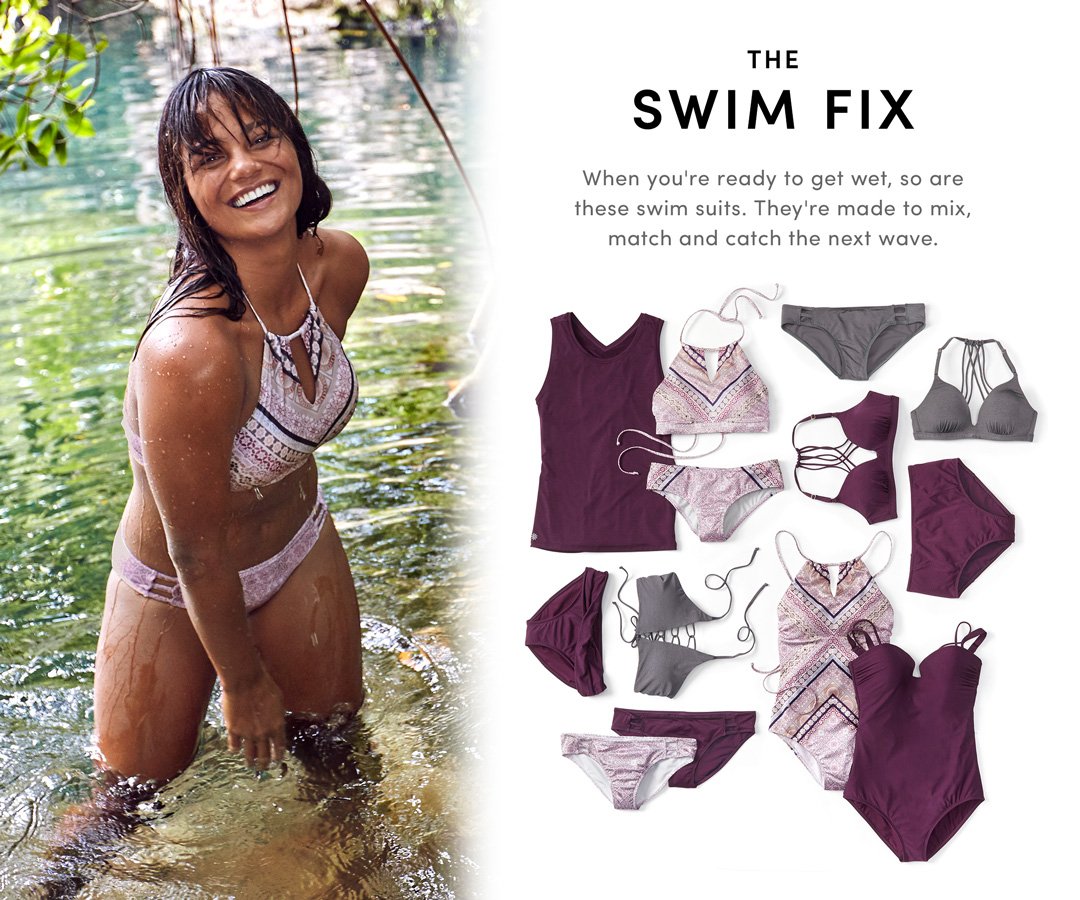 When you're journeying from sea to summit or the reverse, your gear needs to be ready to take on salt, sweat, and work together
When you're journeying from sea to summit or the reverse, your gear needs to be ready to take on salt, sweat, and work together to help propel you on your journey.
If a swim and hike getaway gets your heart racing, check out:
Tulum to Punta Allen, Mexico: The full length of this trek is nearly 40 miles along the pristine coastline of Sian Ka'an Biosphere Reserve, but you don't need to do the whole hike to appreciate the beauty of this excursion. Keep your eye out for sea turtles, huge crabs, rays, barracudas and even crocodiles.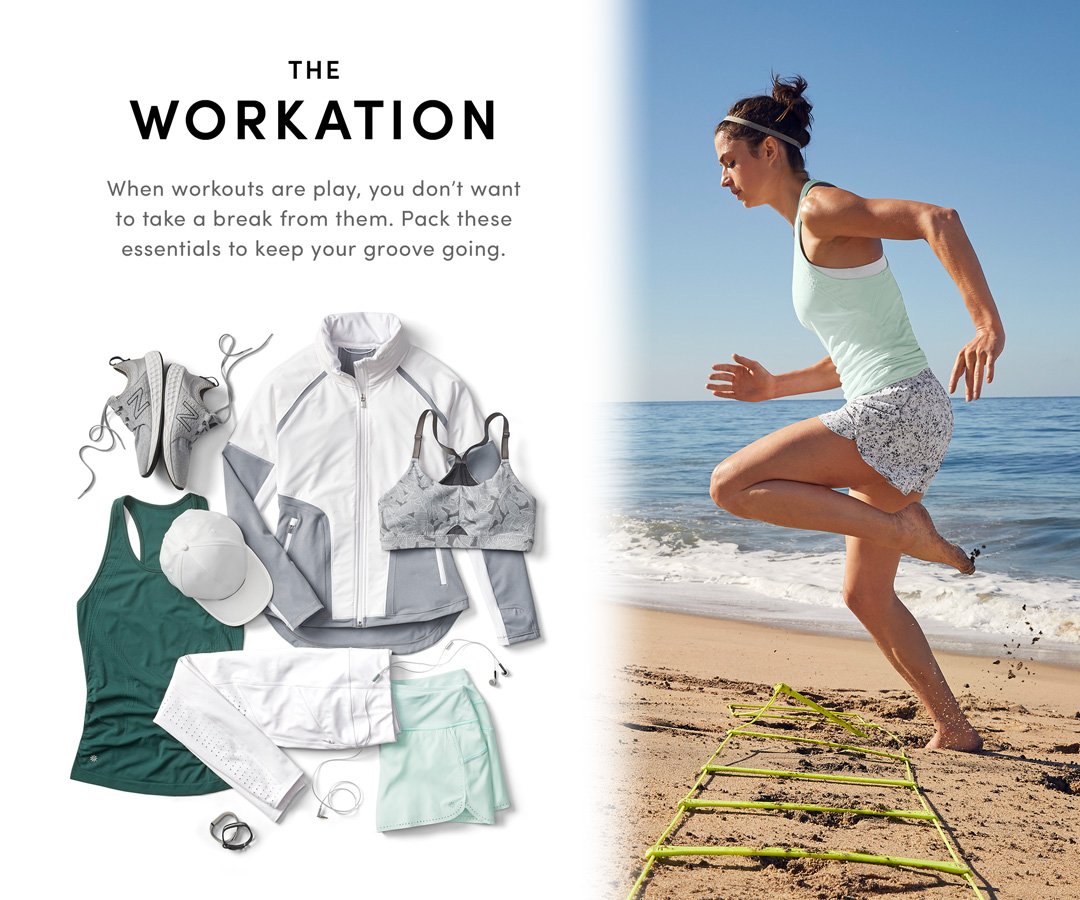 A vacation spent getting your heart rate up requires moisture-wicking bottoms and cooling, strappy tops that can be mixed and matched to help you take on your next workout.
If the thought of sweating up a storm makes you want to book a plane ticket, check out:
Rancho La Puerta, Tecate, Mexico: Located on 3,000 acres of gardens, mountains, and meadows in Baja, this fitness and wellness-focused resort offers over 40 daily activities and teaches sustainable nutritional eating and muscle building.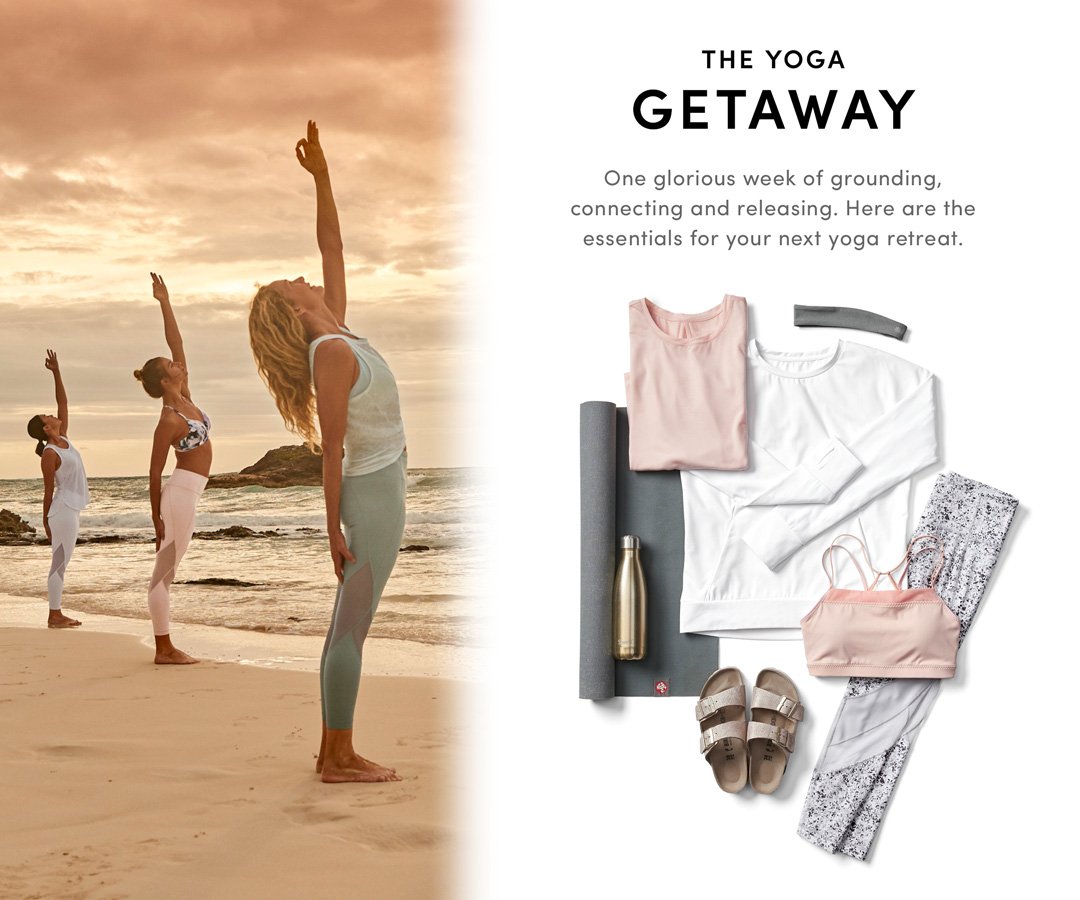 One should always come back from vacation refreshed and rested, which will certainly be the case when immersing yourself in a yoga retreat. For that, you need supportive, form-fitting capris and buttery soft loungewear.
If days of mindfulness and namastes get you glowing, check out:
Yogascapes' 10 Best Yoga Retreats in Mexico will inspire a sense of peace just scrolling through.  Learn from word-famous yogis in Baja, or take your practice beachside at an eco-resort in Zihuatanejo.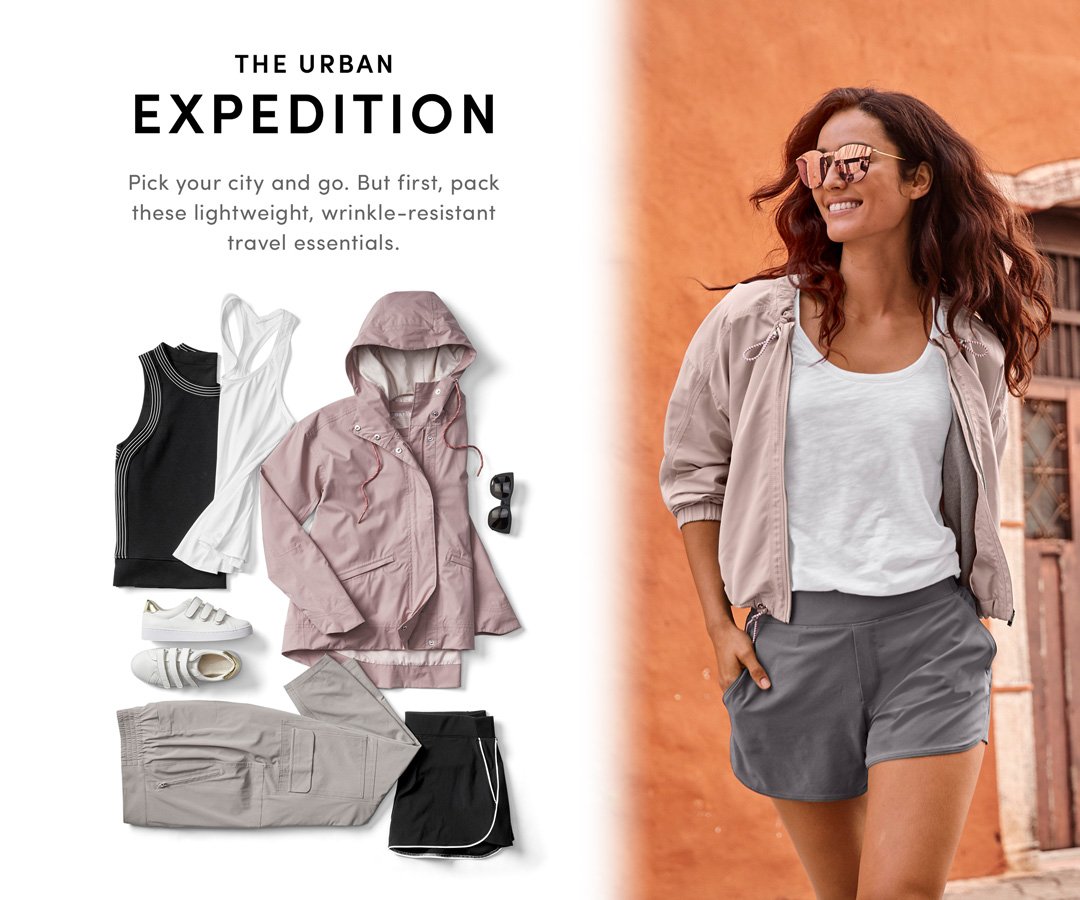 A day exploring the city is often as unpredictable as a trek up the mountainside. Be ready with stylish, lightweight, wrinkle-resistant pieces that can go from museum to café in a snap.
If pounding the pavement tops your vacation bucket list, check out:
Mexico City, Mexico: You'll want a solid plan to see as much as possible in La Ciudad de Mexico—there's just so much to see and do. Topping the list of traveler favorites are the National Museum of Anthropology, the Palace of Fine Arts, and the Templo Mayor.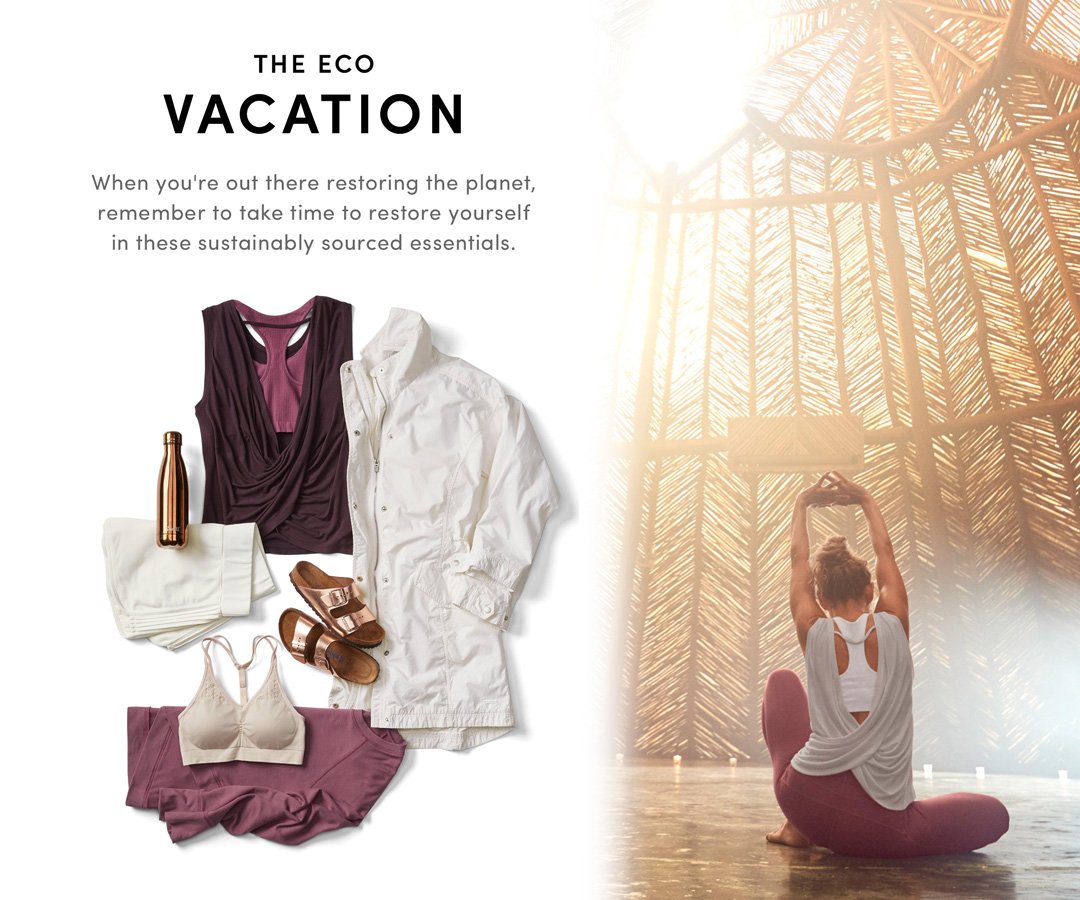 A rest at an eco-conscious resort requires clothes that uphold the same mission. Pack your bag with sustainably sourced essentials that work while exploring nearby beaches, or enjoying local organic dishes.
If an eco-minded getaway gets you going, check out:
El Dorado Royale, Tulum Mexico: Cool off on the private beach, or in one of the resort's 15 swimming pools before checking out the organic greenhouse where produce for the on-site restaurants is grown. The resort participates in the Sea Turtle Conservation Program and encourages guests to get involved in conservation with events like beach and mangrove cleanups.
Remember, to keep your bag light, focus on versatile, functional pieces that won't create fuss. That means wrinkle-resistant basics you can mix and match, layer, and get the most mileage out of.