Athleta Holiday Gift Guide
The holidays are a time to remind the people we love just how much they motivate and inspire us. The right gift lets someone know why you're thankful for their unique qualities.
Shop gifts that show her exactly why you're #GratefulFor her. Just hover over the images below and tap the white button to get gifting.
She lives in the moment and gives herself permission to pause and tune into her feelings, thoughts, and body. For these moments of serenity, drape her in restorative pieces like softer-than-soft cashmere, just-loose-enough joggers, and shearling-lined sandals.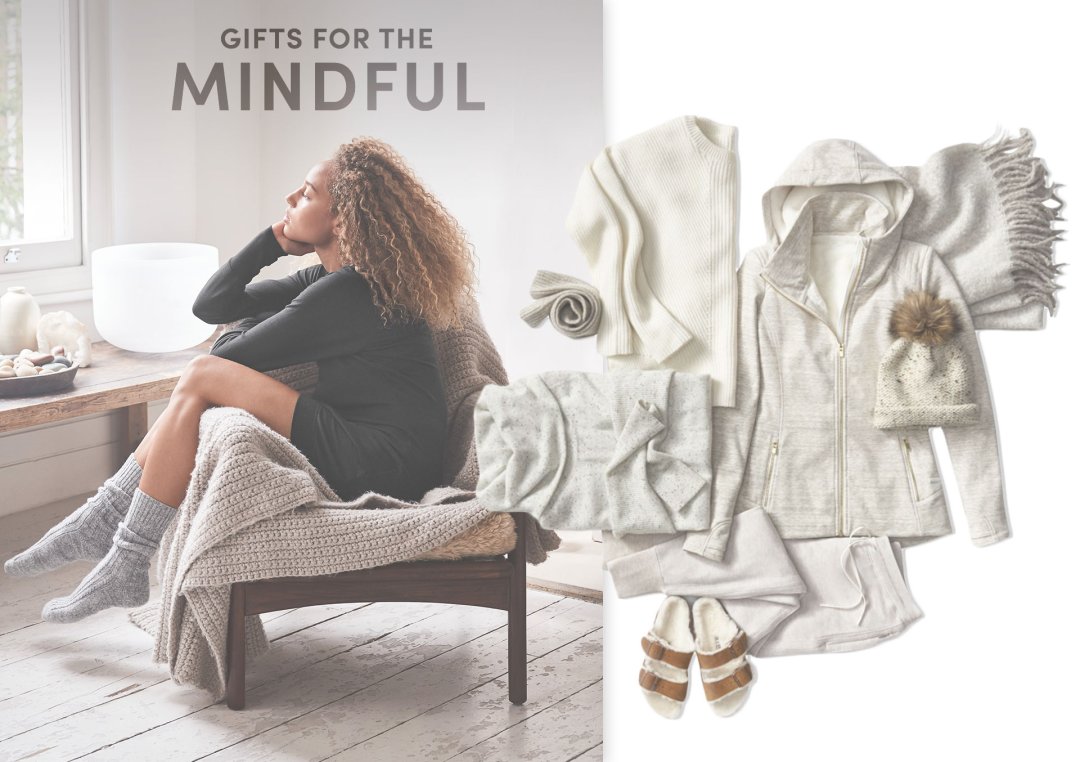 Upside down, one-legged, or balancing on her fingertips, she's most at peace when she's on the mat. Help her focus on her breath and flow with strappy back lightweight bras, unbelievably soft full-length tights, and cozy crewnecks for post-Savasana.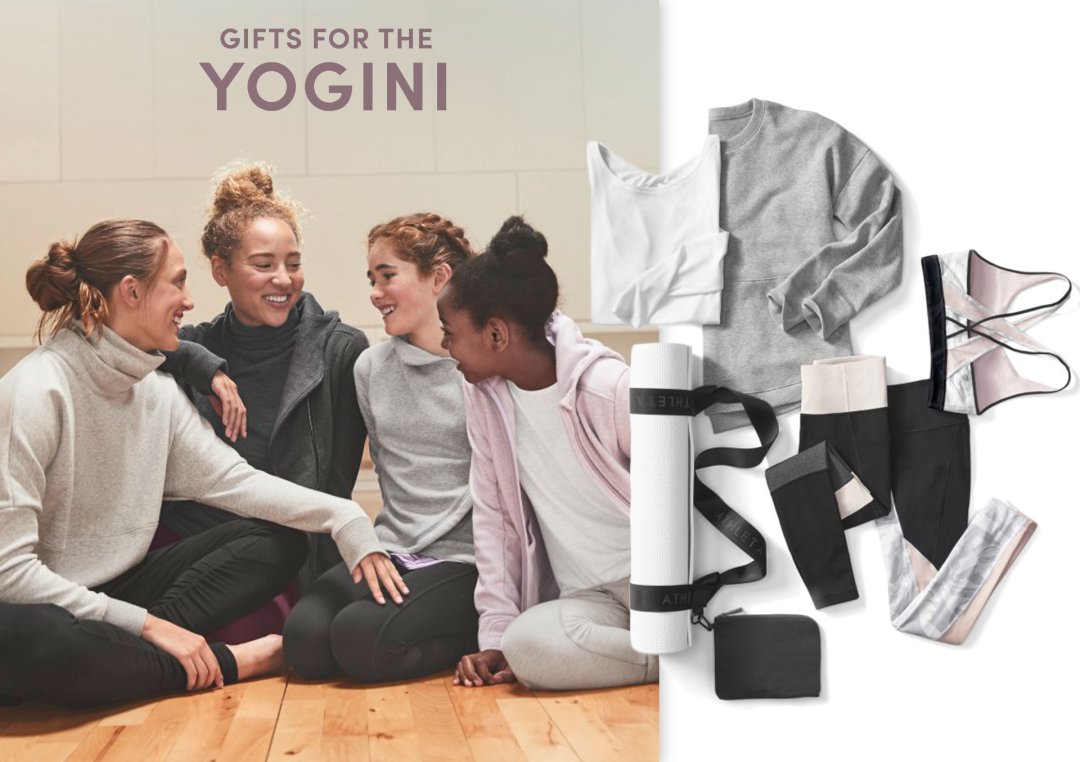 She believes a day without movement is a day not fully lived. She sweats so that instead of hitting a wall, she hits her stride. Inside the studio or out on the street, she wants technical performance pieces like free movement tanks, ready-for-a-run shorts, and breathable bras.
Below freezing temps can't keep this winter warrior indoors. She simply layers on cold-weather pieces and heads for the heart-pounding summit. Help her stay high and dry with over-the-ears hoodies, fur-lined boots, and Polartec® tights.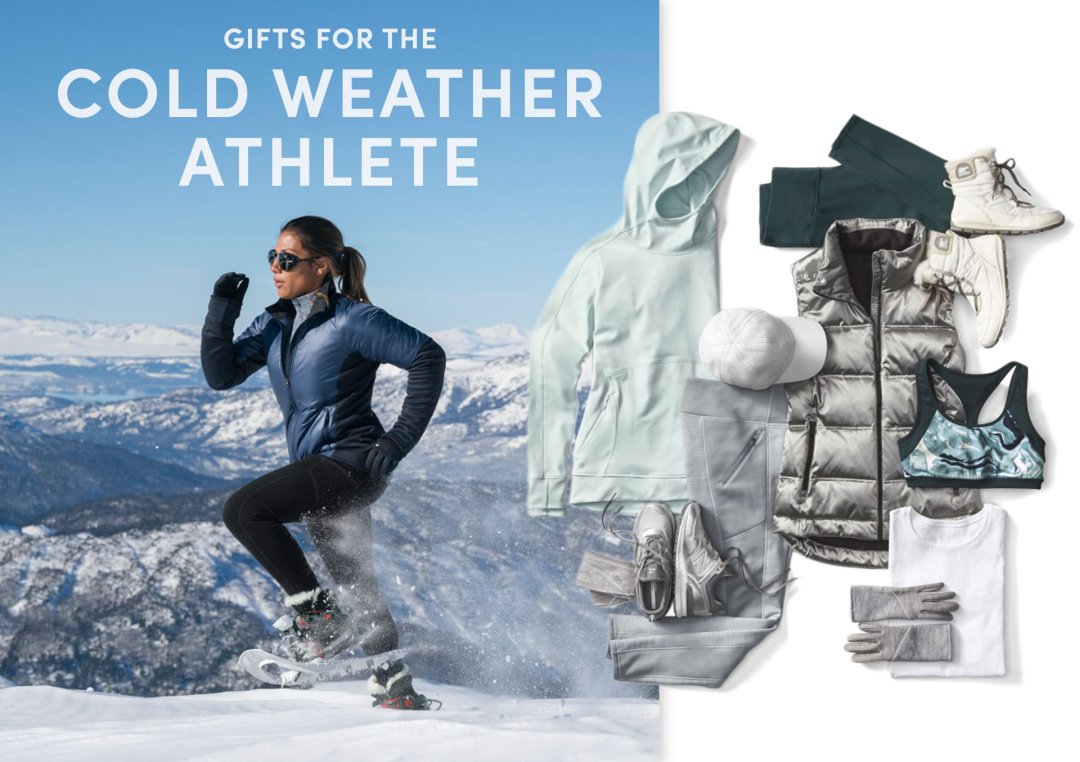 Her passion is navigating uncharted territory, and being utterly lost is sometimes exactly where she wants to be. It's all about layers when you're not sure of your final destination. Gift her with base layer turtlenecks that fit under a flannel, water-repellent tights, and a lightweight backpack to hold everything she needs for the trek.