Get ready for bulk-free cold weather workouts. The High Traverse Tights are here. We caught up with Jeanette Peters from our design team to learn more about the process of creating this perfect winter style.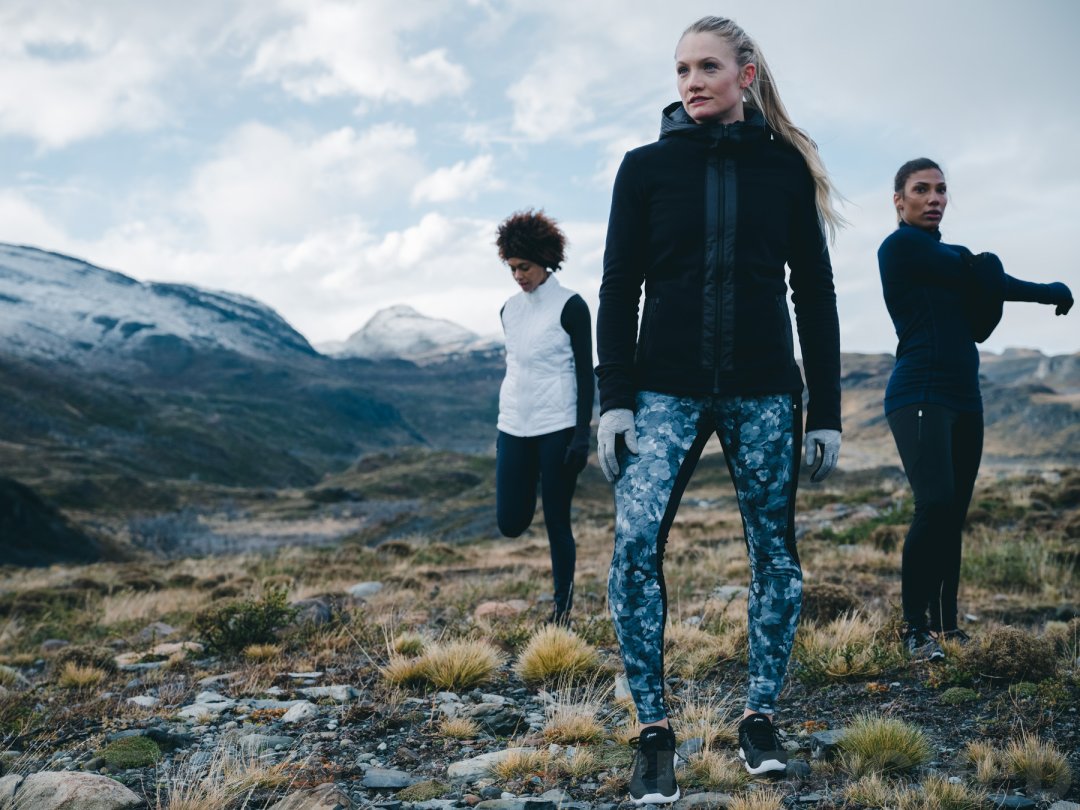 The High Traverse Tight is brand new for Winter. Can you tell us more about how the design and fabric makes this the ideal winter pant for outdoor activities?
JP: The idea was to build a tight focused on thermoregulation and keeping the wearer at a stable, comfortable temperature. We developed the main fabrication to provide warmth without the extra bulk of a thick fleece and then we pieced it with a compressive but stretchy interlock fabric and a brushed mesh. We mapped these fabrics around the body to appropriately target heat and sweat zones to ensure that the wearer would be comfortable but not overheated during any activity.
What makes the High Traverse different from other cold-weather training tights or pants?
JP: The attention fabric placement around heat zones definitely make it feel different from an all over fleece tight—try it on and you'll notice the difference! Our bulk free, breathable fabric allows the tight to fit closer to the body and have a slimmer look. I also love the pocketing options, you don't normally find that on a fleece tight!
How did the design and fabric teams come together to make this pant become a reality?
JP: Jenn, my fabric developer, and I actually went all the way to Munich Germany to find the fabric for the High Traverse. We knew we needed something different from our core fabric base and our mills just weren't showing us what we wanted. We found inspiration at Performance Days, a European trade show for high end performance fabrics, and in the performance apparel we saw people wearing during that very cold week in November.
Describe the Athleta woman you envisioned while designing this tight.
JP: It was designed for the Athleta woman that wanted to take on any–and every–activity outdoors. It was built to address the needs of the urban runner as well as the mountain hiker. As with most of our products performance versatility is top of mind so that one style can become her go to cold weather tight.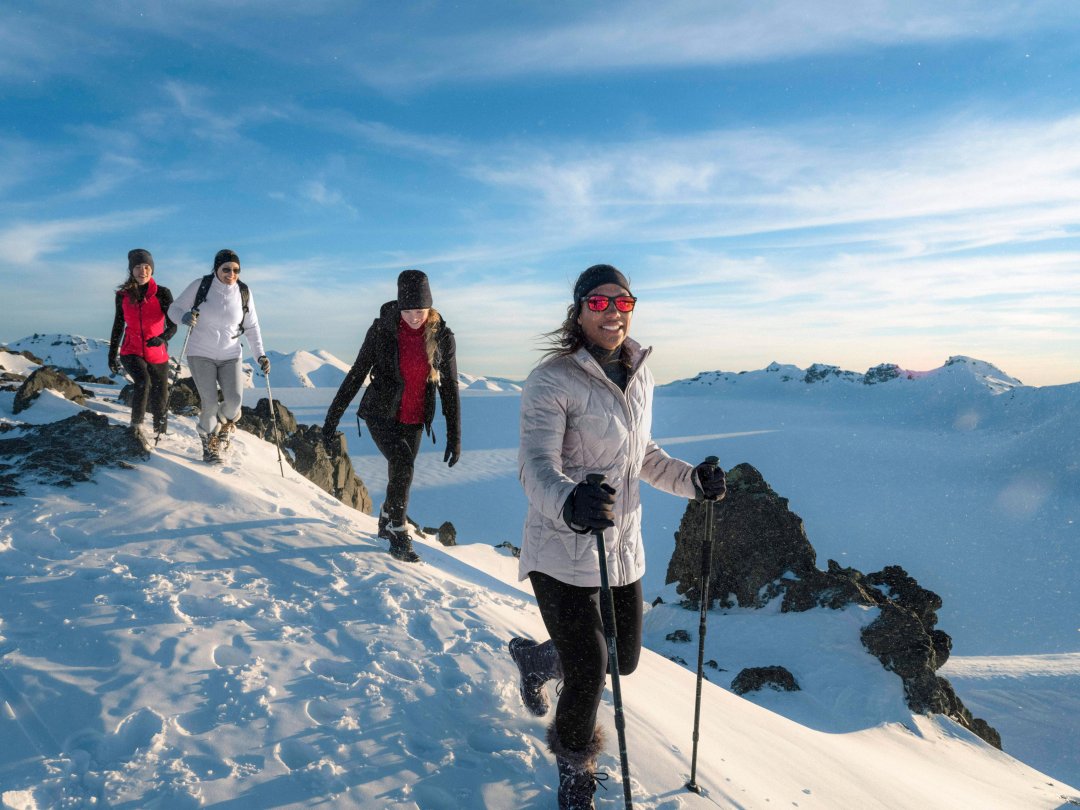 You worked with wear testers who tried the product in development. What was that process like?
JP: It was great! Because of our development timing and the unpredictable weather, it was actually warm in the Bay Area when we were ready to wear-test the body and the fabric. So we heavily relied on our testers in colder areas and close to the mountains where there was still snow on the ground to really put these tights to the test.
How did their feedback help shape the tight into what it is today?
JP: It was essential! We take every review into account and analyze all the feedback. Outside of how well the fabric performs, we always focus on fit feedback and construction details—was the gusset comfortable, were the pockets in the right place, did the waistband stay up. As with any new style and new fabrication weI rely on this information in order to ensure we are giving her the best fitting, best performing product.
The wear testers and customers who have already purchased the High Traverse Tight gave it overwhelmingly positive reviews. Why do women love these tights so much?!
JP: We think they love the bulk free warmth—she can feel the difference and it's unique to anything else in her closet. And pockets are so important to her—this style has four!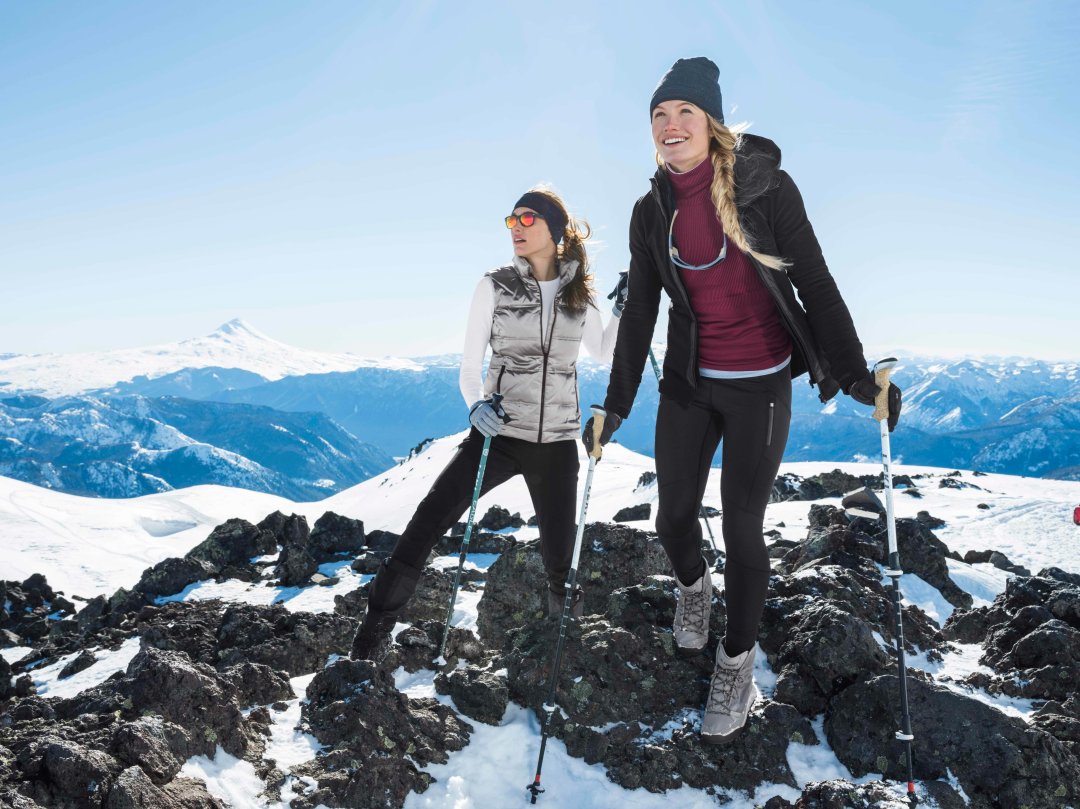 Are there plans for more colors and designs?
JP: We are working on Fall/Holiday 2018 design development right now and already working on the next iterations of this tight.