Deliberate Design: 5 Must-Have Winter Products
Athleta's apparel designers spend countless hours researching fabrics, working with wear testers, and prototyping ideas to perfect the pieces in our collections. It's what we call Deliberate Design, or apparel with a purpose. The process takes styles we love for their looks and adds performance elements like waterproof fabrics, reflective panels, fuss-free zippers, and strategically-placed mesh vents. The goal is to marry fashion with function.
We want our apparel to move you through your day because we know your active life doesn't stop for anything. Here's how the designers of our 5 Must-Have Winter Items took these pieces to the next level:
Emma Gudgion, a Technical Outerwear Expert, says the Cascades Parka is where wind-resistant fabrics meet hip-hugging designs.
"Most technical outerwear looks masculine. We set out to change that. This jacket is fully waterproof and insulated for protection from the elements. And it has a totally feminine, flattering shape."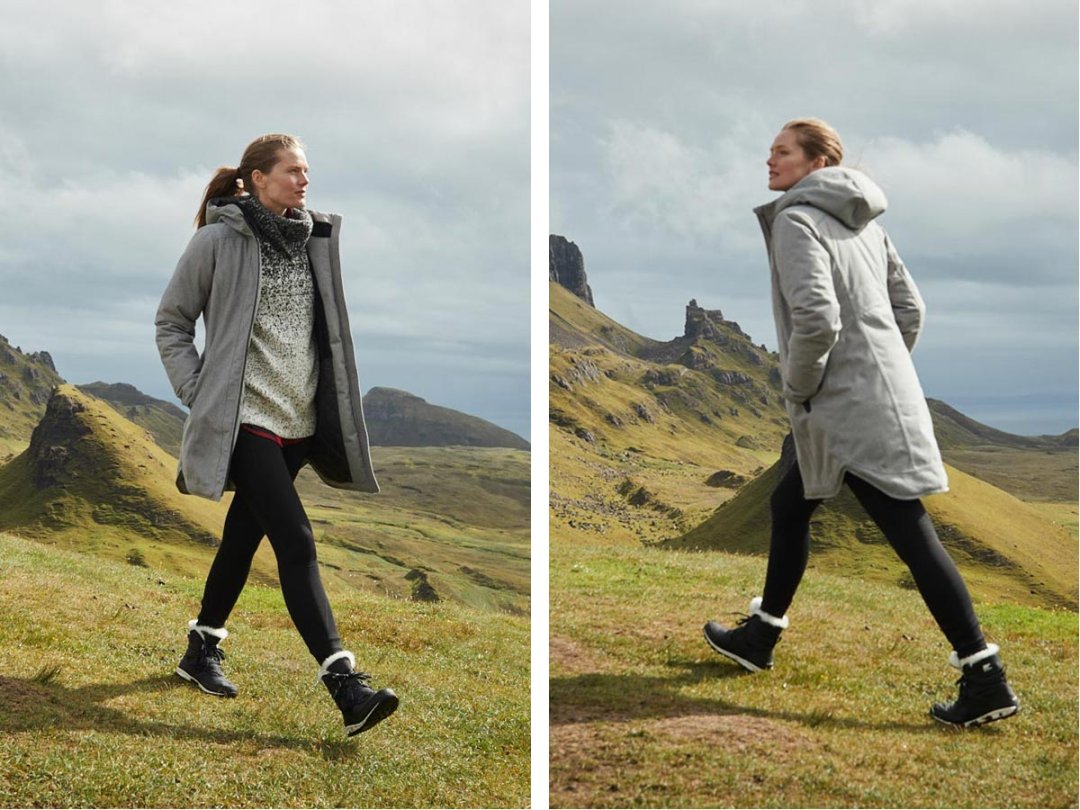 "We lined the hood, chest and upper back with cozy fleece, and added reflective panels to the hood so this parka would be ready for any outdoor adventure."
Shop all Insulated Jackets here.
"There's so much stretch, mobility, and wrinkle-resistance in this tight, it feels like we're cheating." That's how Shannon Reed, a Performance Apparel Visionary, describes the Stellar Tight.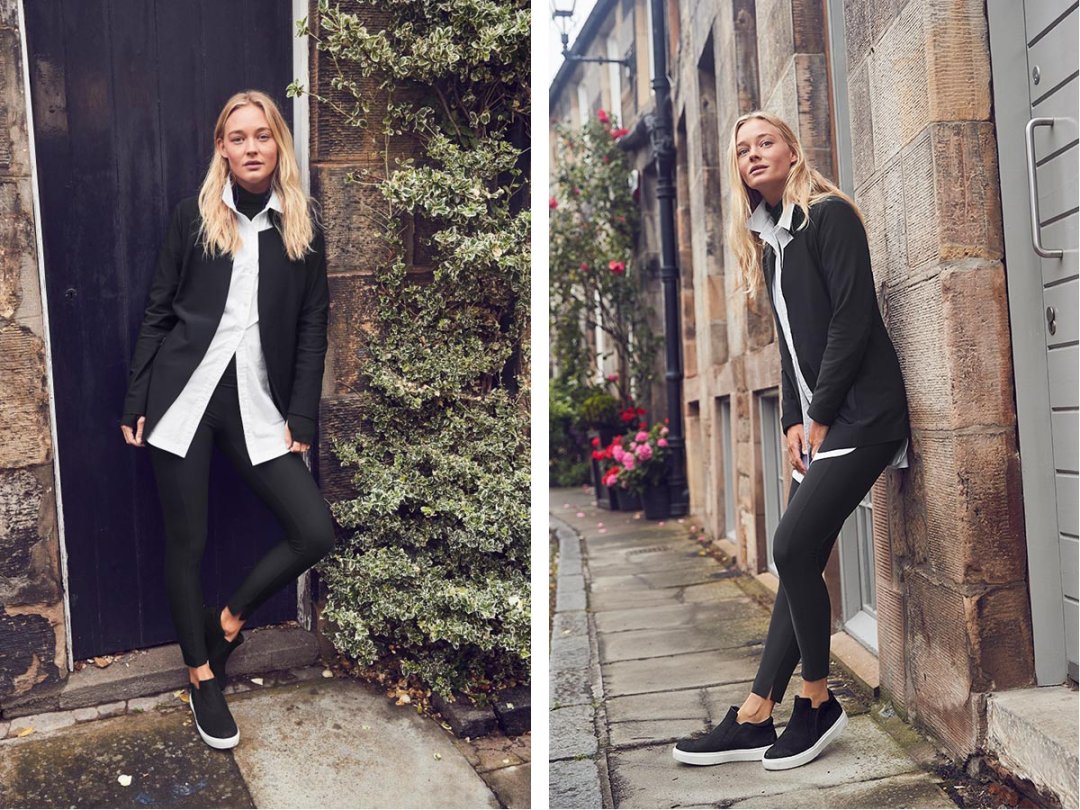 "This is power: feeling like we're wearing our comfy clothes while looking professional. We wanted to make a tight that would take us from work to weekend with a fit and feel that's smooth, structured and flattering. I especially love this cool notch ankle detail, and the three secure zipper pockets to carry all my stuff."
Shop all Street Tights here.
Emma Gudgion spent weeks perfecting the Grandview shell. "We set out to design a lightweight insulation layer. In the process, we gave it these feminine curved hems that peek out under shorter jackets. It turned out so cute, we wear it just as often on its own."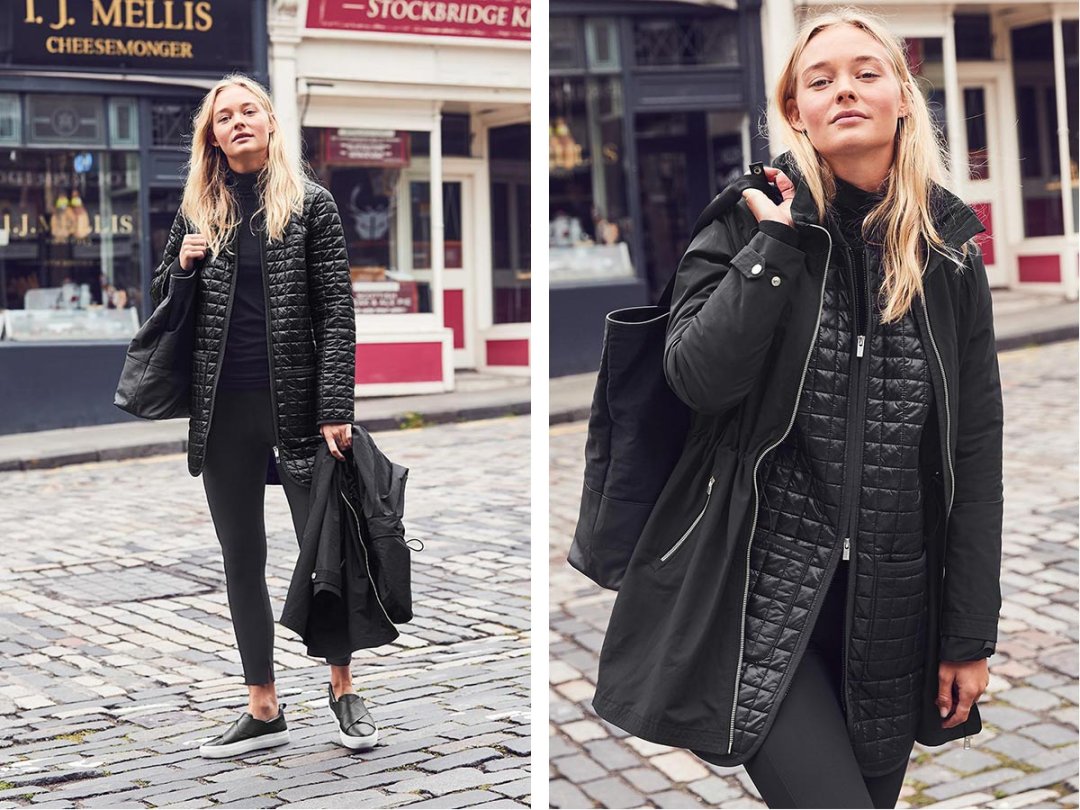 Emma's team also wanted to offer an eco alternative for warmth. "So we filled it with PrimaLoft® Eco insulation. I like to think of it as cute with a conscience."
Shop all Down Jackets here.
A high-support bra with a front zip designed for C-DD cups? "Yep, it's a thing," says Pamela Meyers, Support Architect. "No one wants to fight with her bra. And true high-support bras can tie you in knots, just trying to get them on and off. We went for a simple solve: front zip. Fight over. Total support. Amazing stretch. No uniboob."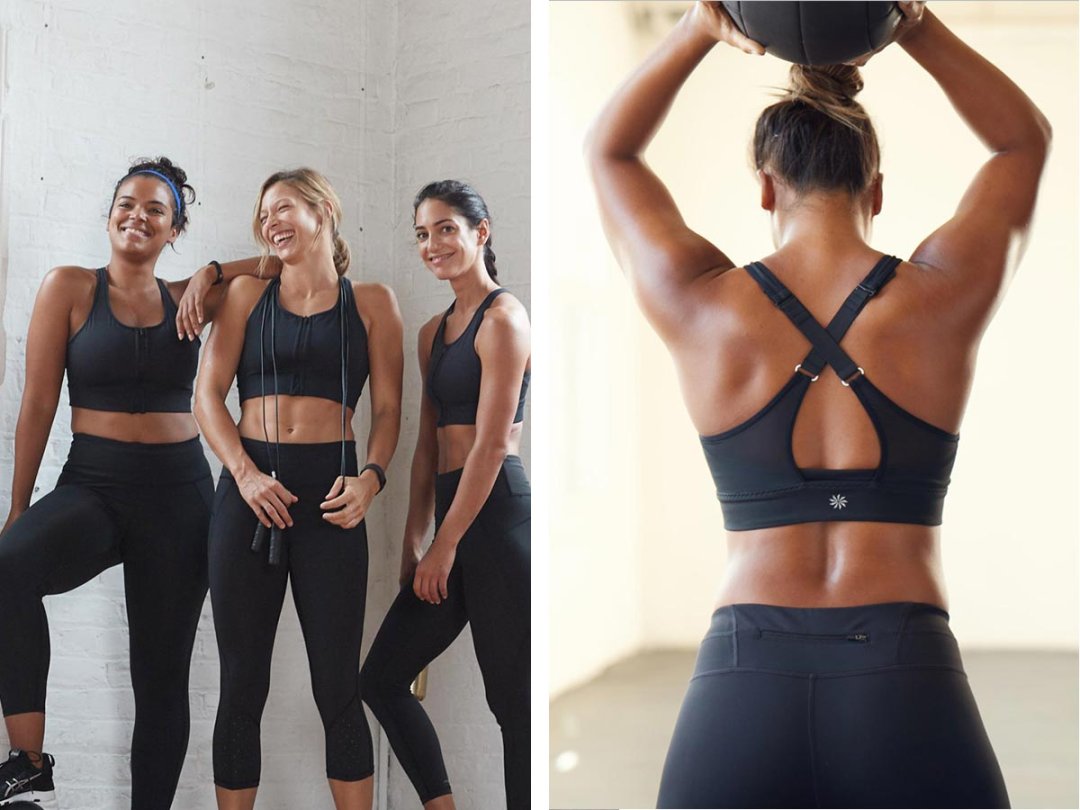 Her team designed the bra with Sculptek™ technology to stretch and move with you."We included mesh piecing for breathability, convertible straps for flexibility and pad-less cups for zero fuss. Why didn't anyone think of this sooner?"
Shop all Sports Bras here.
Staying cozy doesn't mean bulking up under layers of clothes says Design Innovator Jeannette Peters. "Most of what's out there for cold weather makes you look like you're wearing five pairs of pants. Until now. We gave these tights a streamlined style that traps air next to your body to keep you warm."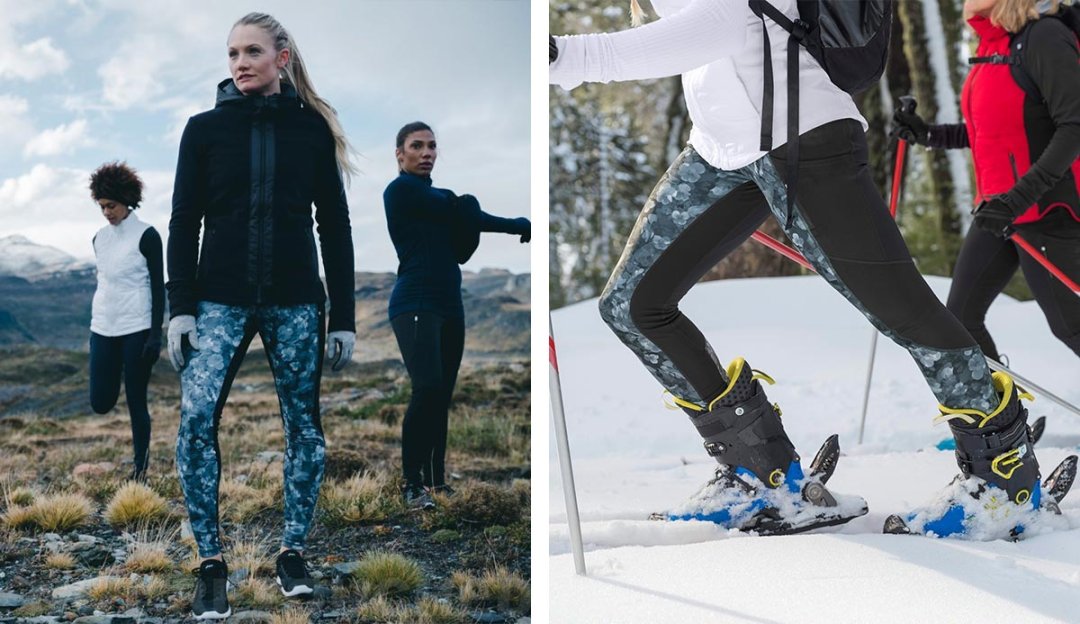 The team used body-mapped mesh ventilation for extra breathability, and four side pockets for keys, snacks, money, and a phone, "for taking pictures, not texting!"
Shop all High Traverse Tights here.
Athleta's apparel designers take their work home with them. Literally. They wear the pieces they design to test them in action. That's why a Stealth Zip Front bra isn't just a bra, and a Stellar tight isn't just a tight. Every piece they create is highly functional and thoughtfully designed down to the smallest detail. So you can perform your best in styles you love.