Top 10 Summer Style Challenge
Meet Shannan Monson, dietician and founder of Nutrition Simply. We gave her 10 of our summer-must-have items and challenged her to style them over her weekend getaway to Charleston, South Carolina. Read on to learn how she wore all the pieces on her adventure.
Between chasing after two little ones, running my nutrition business, and squeezing in as much pool time as possible, summer is pretty busy around here. But when the opportunity came to meet my best friend in Charleston, South Carolina, I couldn't say yes fast enough and started packing! I knew I needed really comfortable and stylish outfits that were versatile enough for whatever spur-of-the-moment activity we did — whether it was running around from the beach to brunch to shopping and beyond. I threw my Athleta Top Ten Summer Style Challenge Wardrobe in a bag and headed for a weekend at the beach!
I knew I was either crazy or crazy awesome for road tripping by myself with a 2 and 4-year old.
But the kids had the movie, Moana, and snacks. I had my podcasts and my trusty go-to travel outfit that I'm shamelessly obsessed with: the Soho Jogger+ Criss Cross Sweatshirt combo. I've given up "real pants" in exchange for these joggers, and the sweatshirt is one of my faves because it's so soft and flattering. It's the perfect outfit for the car ride and also great to wear if it gets chilly at night.
On our first day in Charleston, we got acai bowls at
Beech
. I wore the
Printed Inhale Bra
and
Blossom Intuition 7/8 Tight
 and can't say enough good things about both. The bra is stunning and supportive, and the matching tights just pulled the entire look together. It's pretty much the trendiest I've ever felt in my life!
The Hudson Shortie is the perfect beach cover-up. They're my wear-with-anything shorts because I love the loose-fit and how the fabric dries out so quickly. The Polynesia Halter One Piece was perfect for keeping up with my little kids. The ruching is really flattering and the halter top gave me good support to splash and play for hours.
Since I needed to get ready fast before the kids passed out, I easily transitioned to the Avenues Dress. This dress is a mom's dream. It's tight in all the right places and loose just where you want it. We went out for tapas at the cutest bar and I felt like a million bucks–even all sandy and post-beach.
It wouldn't be right to do Charleston without doing yoga at the park, so we started our last day with a little yoga flow along the waterfront. Thanks to the new
Powervita Intuition 7/8 Tight
, I'm never wearing regular yoga pants ever again. As soon as I slipped these on I couldn't believe how soft the fabric is. They feel so much more like my second skin, and the print is just really beautiful. I threw on the
Stripe Mesh High Neck Chi Tank
 on top because it's lighter than air and so perfect for hot summer yoga. I also really love the see-through stripes, so flirty and fun.
And finally,
no girls trip is complete without shopping
.
King Street shopping
is a shopaholic's DREAM. It has all of my favorite stores in one place, the cutest southern boutiques, and an old-fashioned candy store with lollipops that bought me a solid 40 extra minutes of shopping! I wore this blush
Threadlight Tank
 all around town. I love how perfect it is for summer. It's sheer, sexy, and flowy. The high-slit up the side creates beautiful angles that are really flattering and feminine to my body.
We had the most amazing trip and got to explore one of the most charming cities in America. I can't wait to go back and do it all over again. Thank you, Athleta, for making this tired mama look and *feel* so good! I hope you all enjoyed my Top 10 Summer Style Challenge.
Get all the looks here and let us know what you've added to your summer wardrobe in the comments below!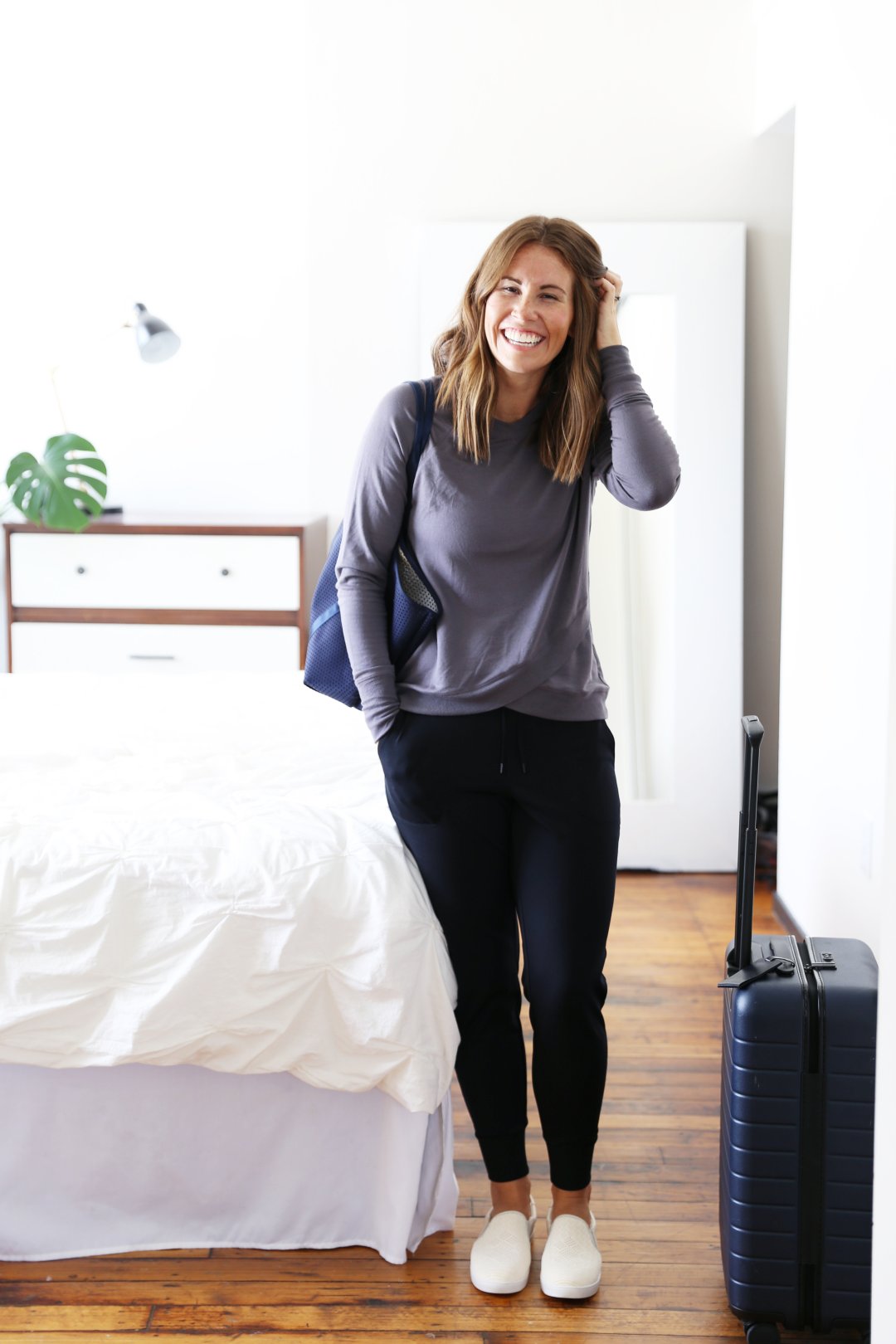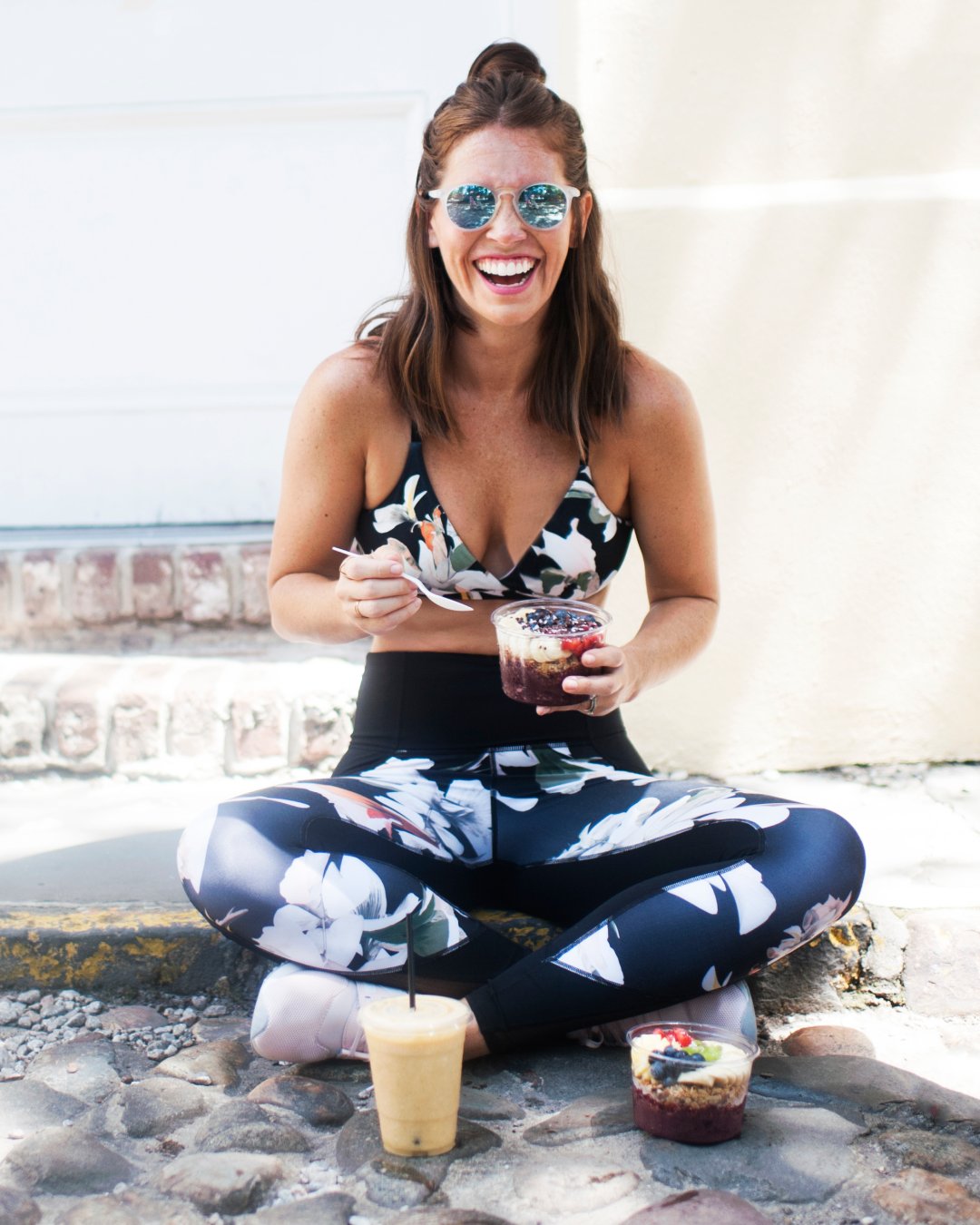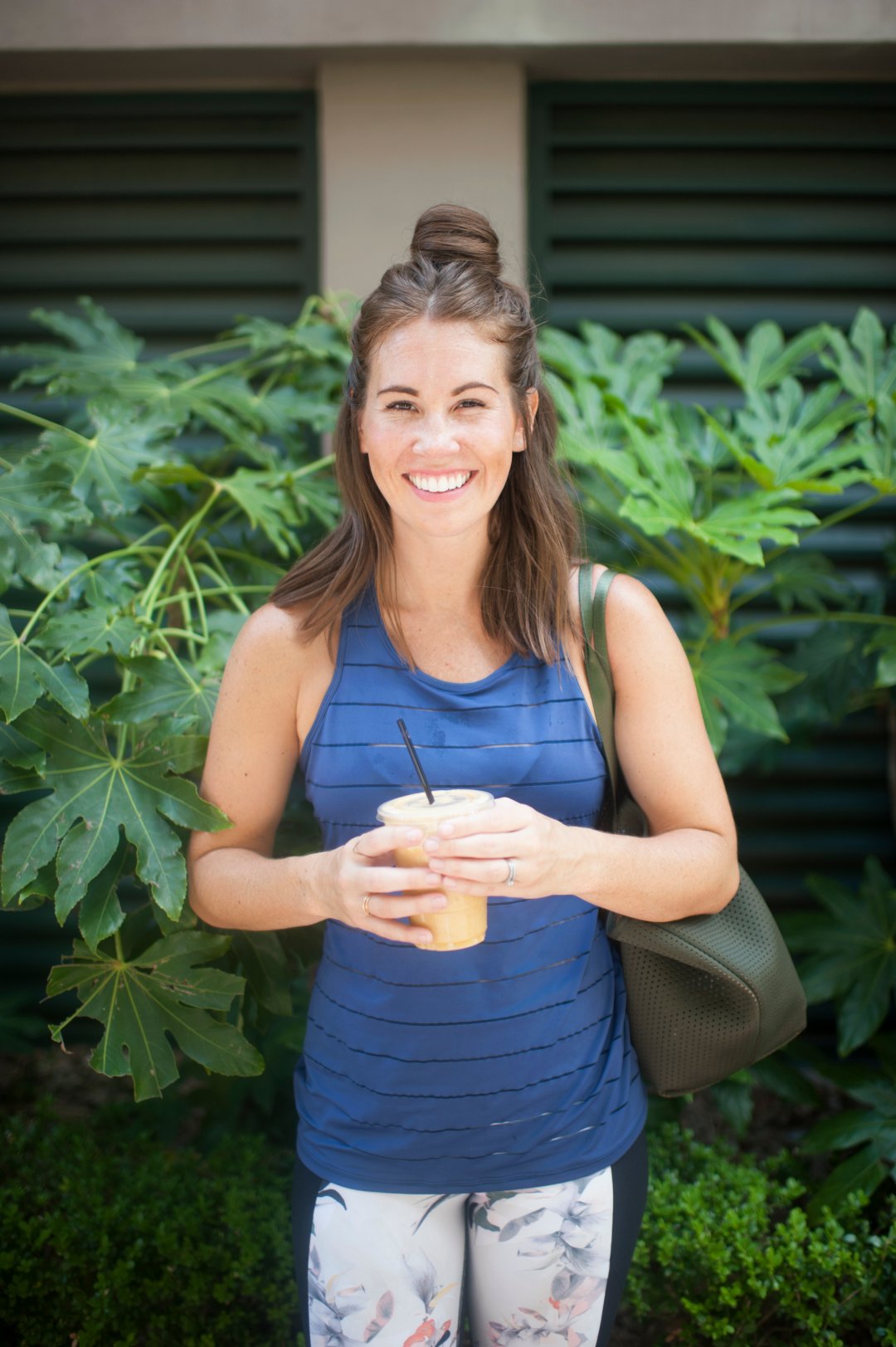 You might also like
From balancing on a slackline to dangling upside down during aerial aerobics, to truly be up for anything, you have to have a clear mind, the right attitude, and gear that lets you tackle even the biggest challenge. That's exactly what we had in mind when we designed our new Up For Anything Tight. Our…

Women designing for women makes all the difference when it comes to swimwear. Athleta swim designer, Erin Hartman, spends a lot of time in swimsuits, and says, "My number one pet peeve is bathing suit straps that dig into my shoulders. I always design suits that stay put, but don't cause any discomfort. But I…

It's been almost a year and a half since we debuted our breakthrough Sculptek fiber technology, and since then, Athleta women have scooped up tights, capris, skorts, and bras made with this mid-weight, wicking, breathable fabric. Due to the popularity of the Sculptek stretch technology, we've made it into three different styles for every activity…