Mix & Match: Double Your Swimsuit Options
What's the best part about bikinis? That you can mix and match them!
Our summer collection gives you more outfit options than there are days in summer. Choose from print on print, tonal, and print with solids in more colors than you'd see on a snorkeling expedition. No matter what styles you mix and match, know that every piece is crafted from quality fabric to give amazing stretch and recovery that stands up to chlorine and salt water. These performance suits were created by our design team of swimmers and surfers and tested for summertime activities like volleyball, boogie boarding, or just lounging by the pool.
Personal Trainer Savanna lives in Florida and gets more beach and pool days than most of us. As someone who practically lives in swimsuits most of the year, she knows how to mix and match a few swimsuits into a whole wardrobe.
Mix & Match: Print on Print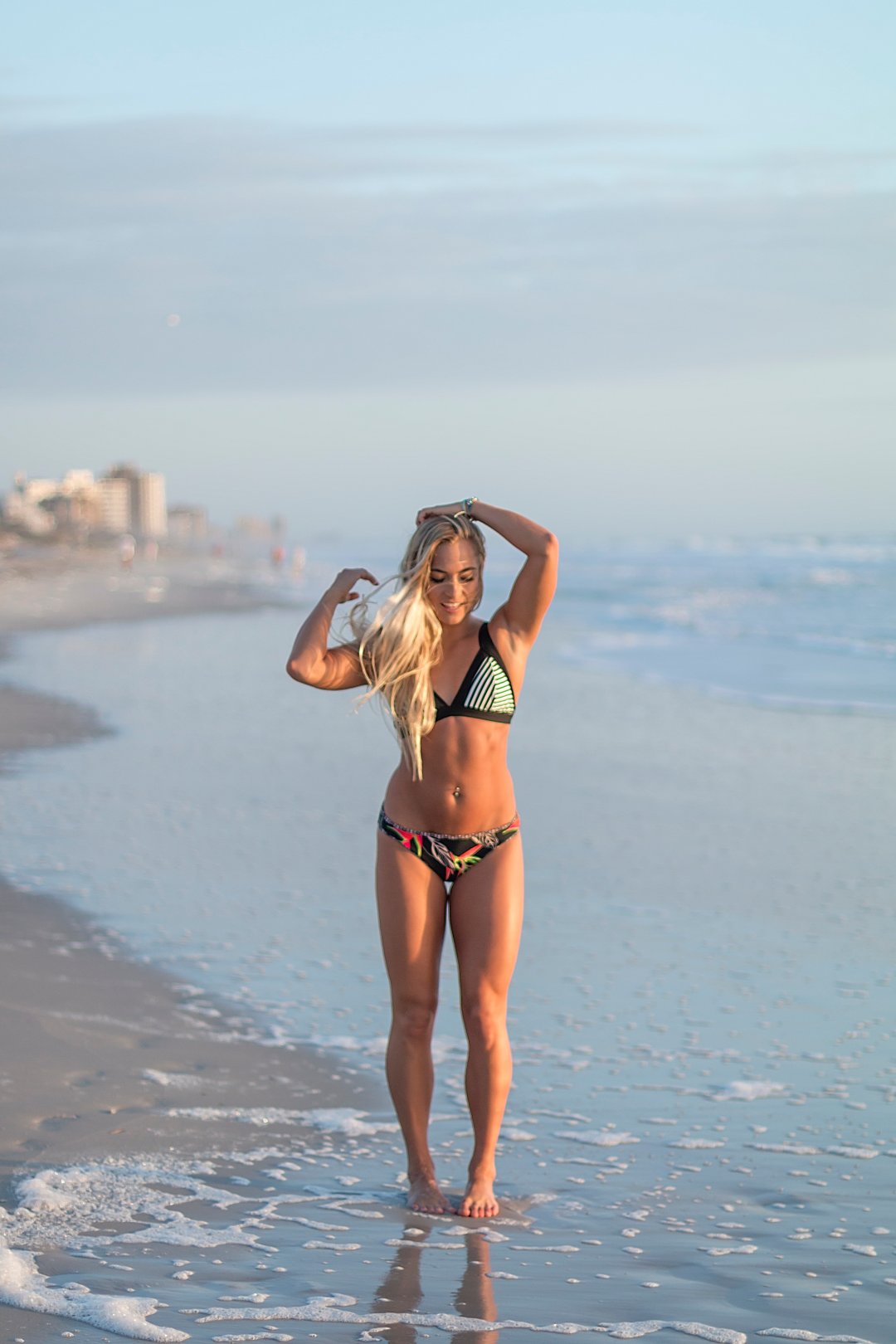 The Montauk Stripe Bikini lets you focus on the game-winning spike, instead of worrying about keeping the girls in. And it's perfect for the transition from ocean to beachside cafe with its fast-drying Quickdri Cups.
Match it with the Hana Reversible Bottom, which you can wear as a solid black, or reverse them and add a fun and colorful tropical-inspired print to the mix.
SHOP MORE PRINTS HERE
Mix & Match: Tonal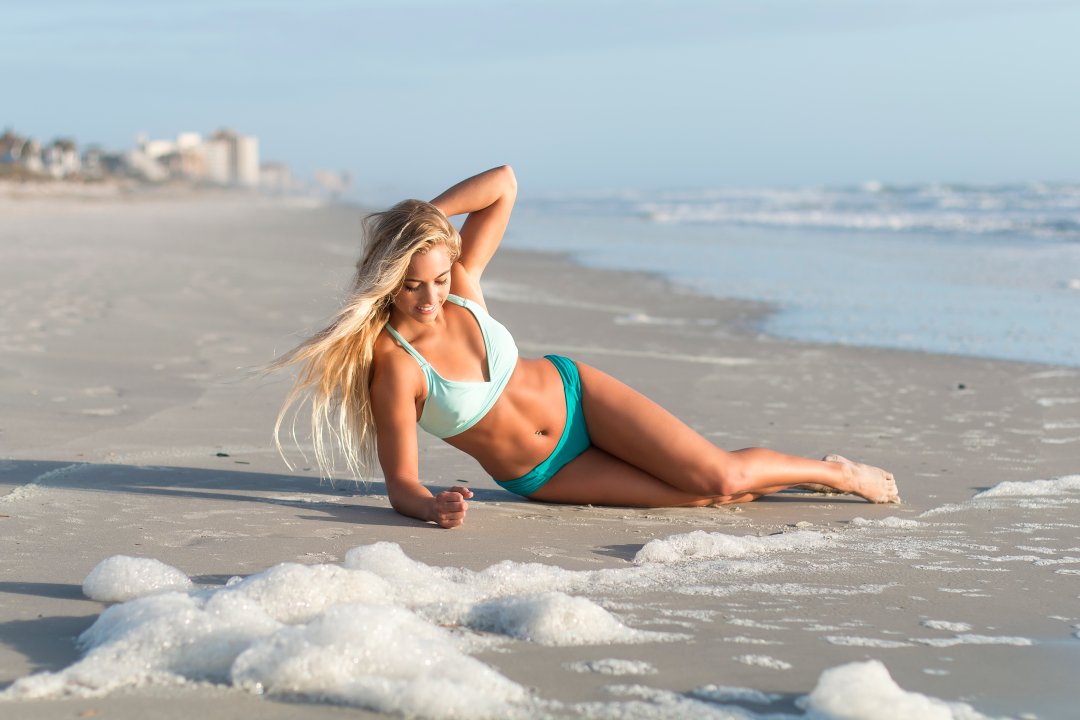 The easy pull-on style of the super sporty Cross Strap Bikini makes for a quick roadside outfit change while you scan the horizon for the best spot to paddle in.
Our Shirred Bottom looks good on everyone thanks to a medium rise that sits a little higher up under your navel.
SHOP SOLIDS HERE
Mix & Match: Print & Solids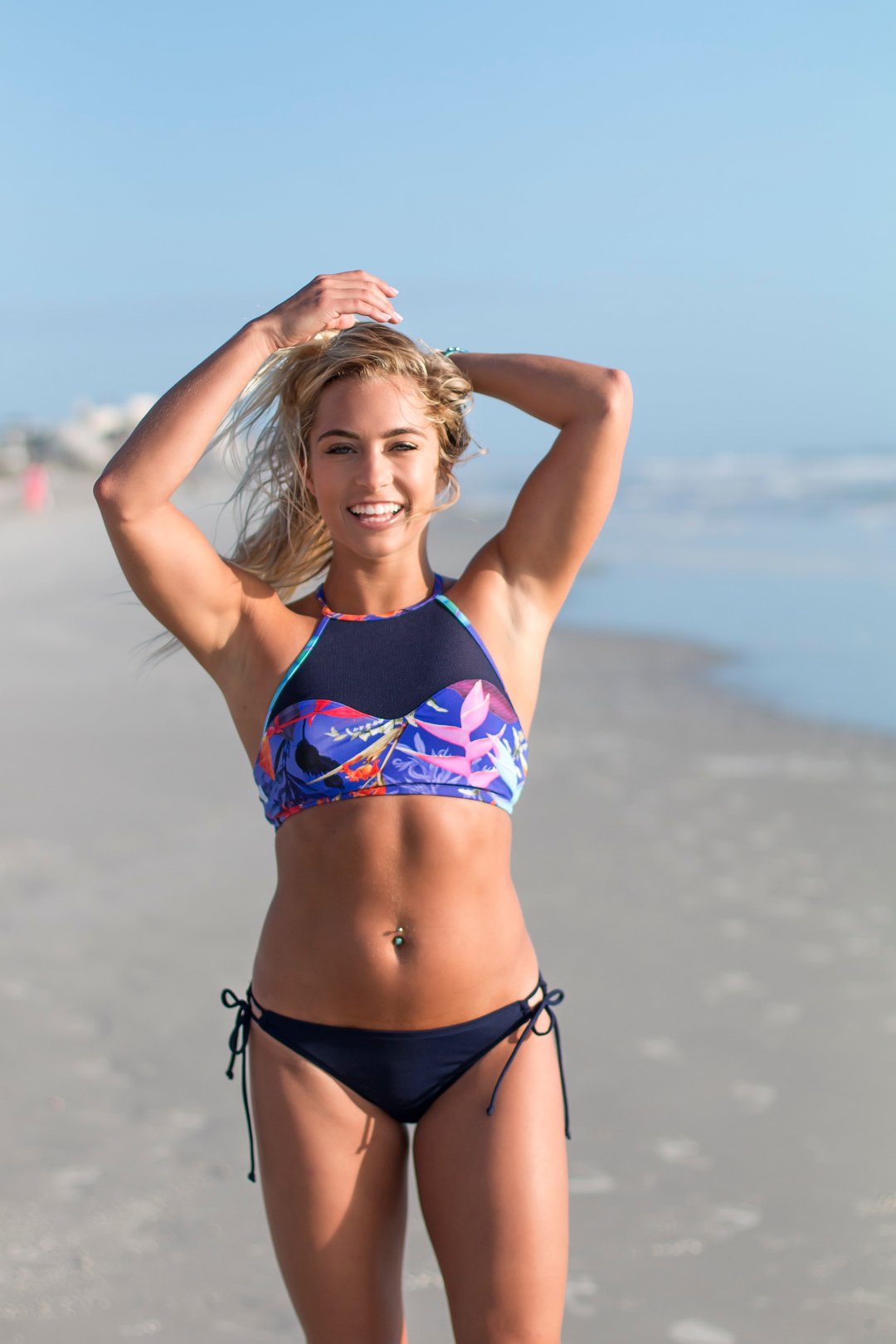 And the Lucia Mesh Bikini offers more coverage along the bust with full breathability. Throw this top on for your first try at paddleboard yoga.
And how'd the Notsostring Bottom get its name? Because it's adjustable looped sides won't come undone, even as you duck-dive an epic wave.
SHOP ALL SWIMSUITS HERE
Follow Savanna on Instagram here!
Photos by @annapantarei.
You might also like
From balancing on a slackline to dangling upside down during aerial aerobics, to truly be up for anything, you have to have a clear mind, the right attitude, and gear that lets you tackle even the biggest challenge. That's exactly what we had in mind when we designed our new Up For Anything Tight. Our…

Women designing for women makes all the difference when it comes to swimwear. Athleta swim designer, Erin Hartman, spends a lot of time in swimsuits, and says, "My number one pet peeve is bathing suit straps that dig into my shoulders. I always design suits that stay put, but don't cause any discomfort. But I…

It's been almost a year and a half since we debuted our breakthrough Sculptek fiber technology, and since then, Athleta women have scooped up tights, capris, skorts, and bras made with this mid-weight, wicking, breathable fabric. Due to the popularity of the Sculptek stretch technology, we've made it into three different styles for every activity…