Searching for a comfortable dress that works for getaways and getting around town? Look no further. We caught up with Candy Waltrip, a Travel & Fashion Blogger, to learn how she styles the versatile midi-length dress.


I travel quite often and need a wardrobe that travels with me.
When I am out exploring, my clothing undoubtedly needs to be flexible. I need to be able to move freely without my outfit being an issue from my activities.
I love the recent trend of the "midi dress" and there are so many different styles of midis to choose from: there is the boho fluid midi, sexy bodycon midi or even the 50s midi. I wanted a midi dress that suited my lifestyle.
I fancied a midi that was adventurous and stylish at the same time. Something I could wear on a lazy day indoors, on my travels, for work, or even out to brunch. That midi I craved was, "The Casual Midi Dress."
SUNKISSED MIDI DRESS
I love the way this midi is cut at the neckline and the fabric also hugs my body in just the right places. It's supremely soft and breathable, perfect for warmer weather.
STYLE TIP: Don't be afraid to add accessories to this midi. A hat, colorful jewelry, or even a fanny pack will look great.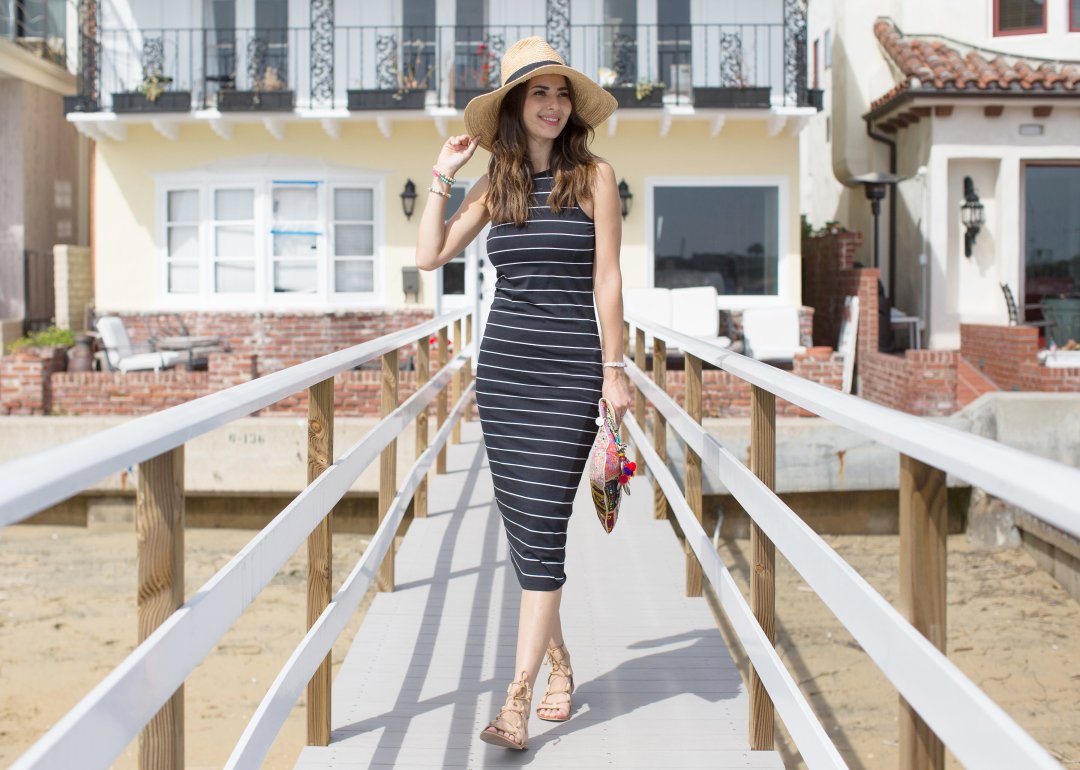 SCOOP MIDI DRESS
This midi seems like a simple design in the front, but the back has a subtle sexy scoop. I added the Sahara Jacket, a lightweight, washable linen jacket that is perfect for those times you enter a very well air conditioned restaurant or cafe. To up the comfort level, I paired this outfit with white lightweight knit sneakers from Native.
STYLE TIP: Try wearing the dress in reverse. I have worn this dress with the scoop in the front and nobody could tell I was wearing it backwards.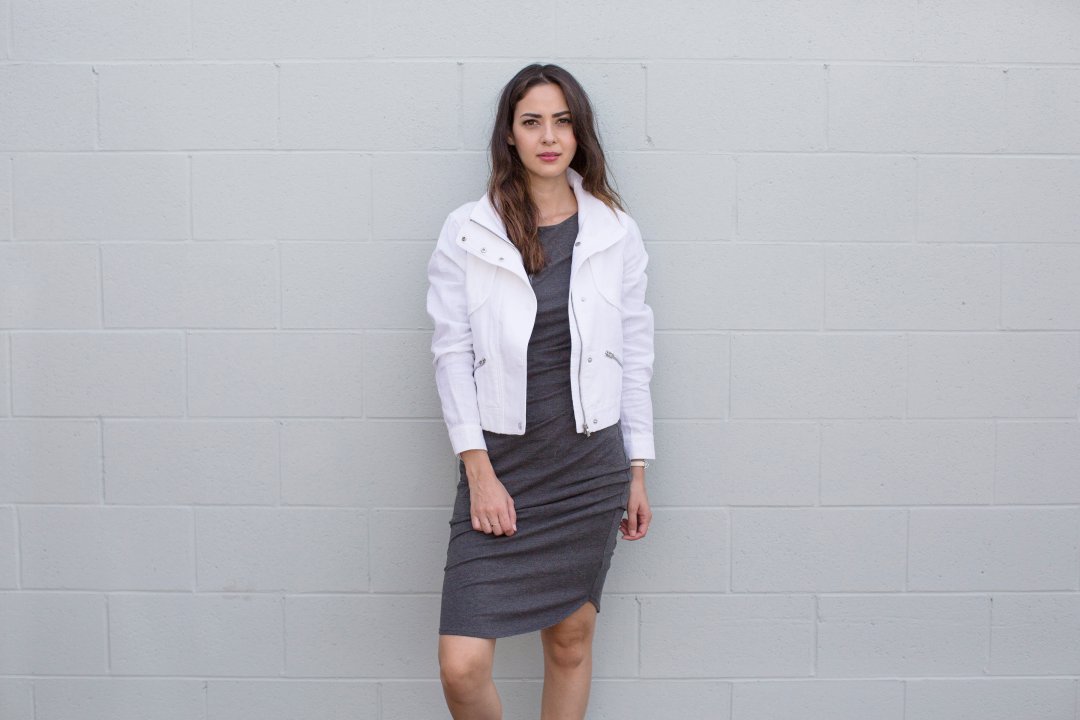 STRIPE MIDI TANK DRESS
This striped dress has a double-layered fabric that gives you added coverage where you need it. It pairs perfectly with a denim jacket. Although I was mad at myself for selling my old denim jacket on eBay years ago, I was thrilled when the denim jacket made its comeback. I paired this outfit with white leather slip-on sneakers from Seychelles, they are perfect for an around-town adventure.
STYLE TIP: Make sure the jacket is cropped so that it balances out the long dress.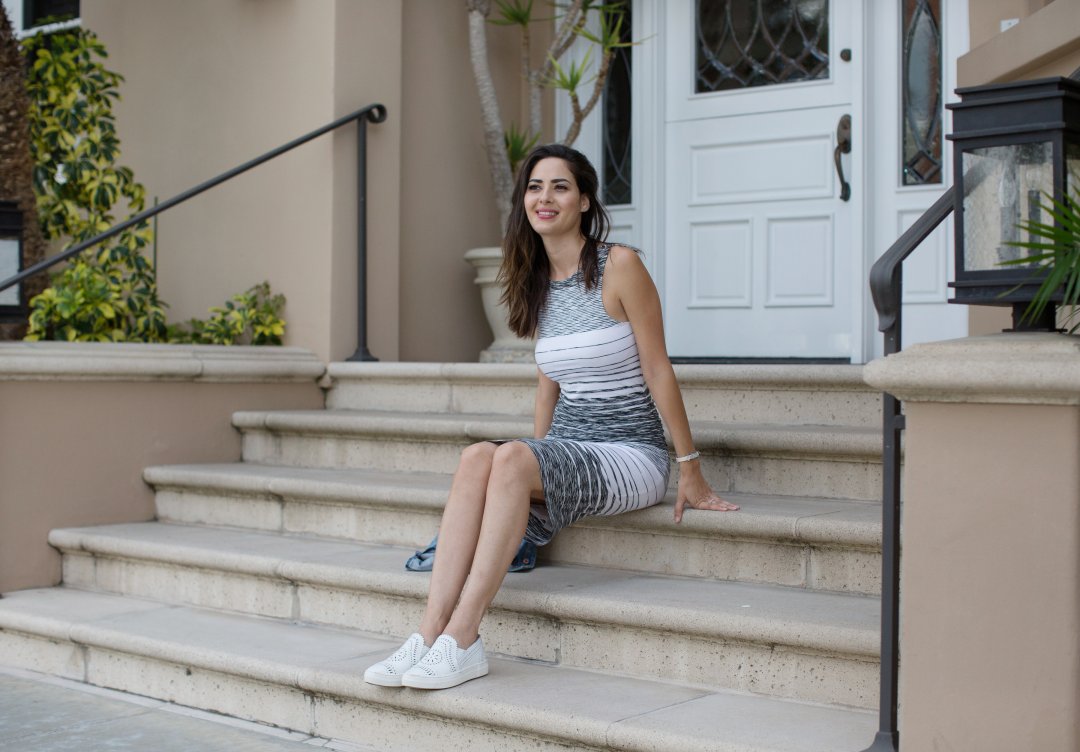 You really can't go wrong with the midi. You can go from one outing to another and completely change the look simply by adding a jacket or by changing your shoes. The midi can easily be dressed up or down, but I prefer flats and save the heels for those special occasions.
All photos were taken by Liang Ge. You can see more of his work here and you can follow Liang on Instagram.